Enci Benci Katalenci
Katalena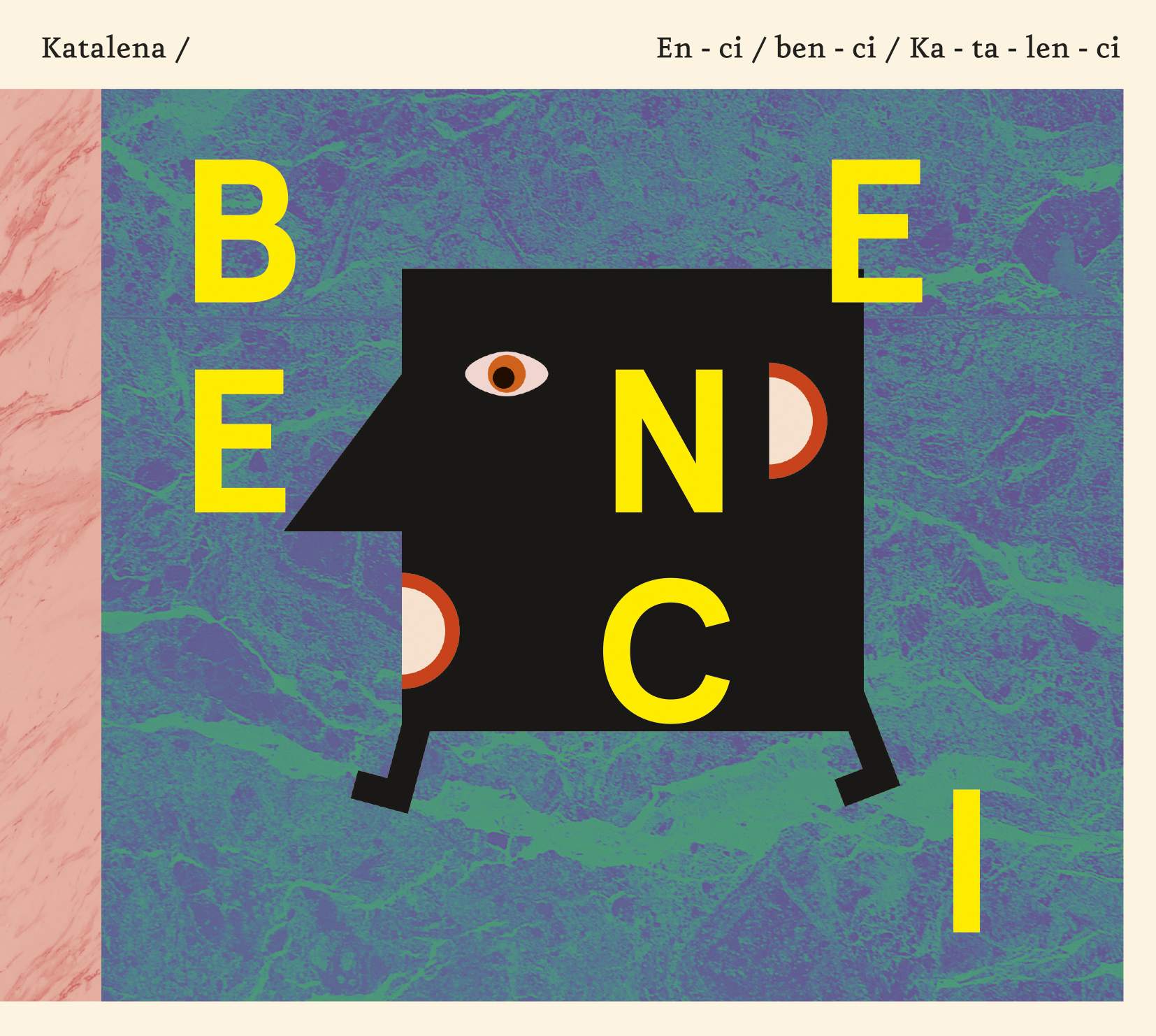 Vesna Zornik: vocals, backing vocals
Polona Janežič: keyboard, harmonium, percussion, backing vocals
Boštjan Gombač: vocal, clarinet, pocket trumpet, flugelhorn, sopran sax, bass blockflute, theremin, ukulele, fujara, irish whistles, accordion, percussion, andes 25F, kazoo, backing vocals
Tibor Mihelič Syed: bass guitar, saz, ukulele, kalimba, percussion, backing vocals
Boštjan Narat: guitar, percussion, backing vocals
Robert Rebolj: drums, percussion, backing vocals
Recorded at RSL, Novo mesto.
Producers: Blaž Celarec and Marko Turel.
Mastering: Krešimir Tomec
Design: Ivian Kan Mujezinović
Enci Benci Katalenci on iTunes and Apple Music (Download/Stream):
Enci Benci Katalenci on Google Play (Download/Stream):
Enci Benci Katalenci on Deezer:
Enci Benci Katalenci on Spotify:
http://bit.ly/Enci-Benci-Spotify
After four years since
Noč čarovnic/The Night of the Witches
was released, Katalena – one of the most prominent Slovenian bands inhabiting borderline territories of popular, folk, traditional and urban – is back with their sixth album entitled
Enci benci Katalenci
.
Enci benci Katalenci
is based on children's counting rhymes and thus primarily aimed for children audience. But regardless of its subject it still follows creative standards Katalena has been setting to its music for the past 14 years, so one might say that it has been conceived for children and adults alike.
Although the core of Katalena's latest musical wanderings draws from the numerous counting rhymes collected in a children's book called
Enci benci na kamenci
, their content has been significantly restructured, reshaped, revamped and altered musically as well as textually to maintain the high degree of originality which has always been one of Katalena's strongest and most valuable traits.
Counting rhymes are distinctively rhythmical songs – inspiring yet often without meaning. Their primary concern is to appoint the roles of those involved before the start of the game. Counting rhymes are games in themselves – games of serendipitous nature that hold a considerable effect for the future. In compare to children's games the games adults play are predominantly goal oriented and require a winner. Children's games are often liberated from these constraints and it is precisely this type of freedom that Katalena band is pursuing in their latest project.